REPORT DOWNLOAD
Gartner®: Use Generative AI in Applied Innovation to Drive Business Value
Wie die Kombination aus künstlicher Intelligenz und menschlicher Kreativität die Innovationslandschaft in der Wirtschaft umgestaltet.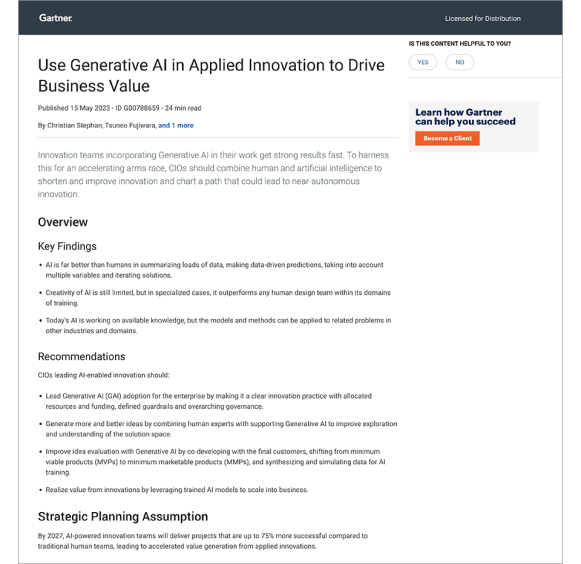 Gartner Report herunterladen!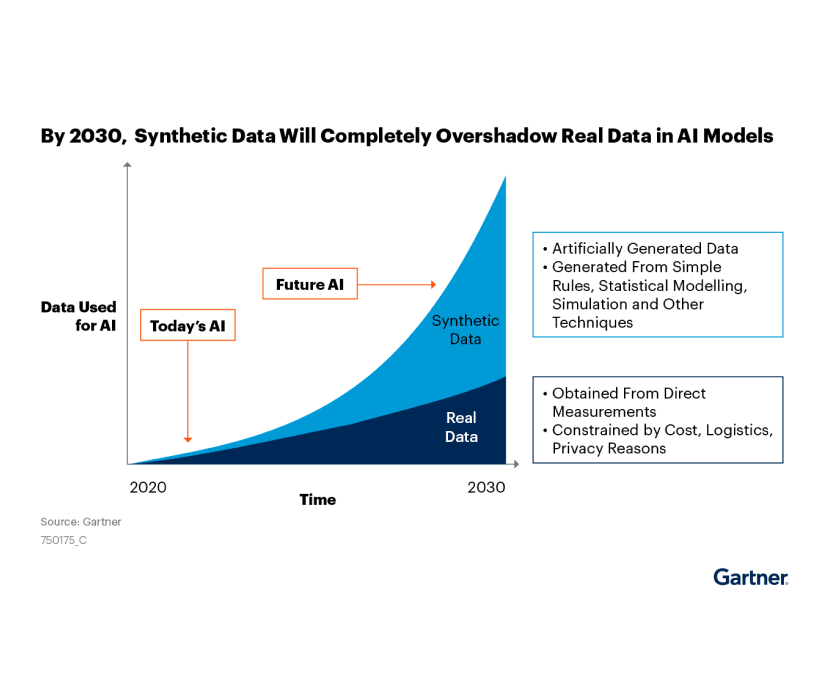 Disclaimers
Gartner, Use Generative AI in Applied Innovation to Drive Business Value, Christian Stephan, Tsuneo Fujiwara, Albert Gauthier, 15 May 2023

GARTNER is a registered trademark and service mark of Gartner, Inc. and/or its affiliates in theU.S. and internationally and is used herein with permission. All rights reserved.
Überblick
Was wäre, wenn die nächste große Idee in Ihrer Branche aus dem "Kopf" einer Maschine käme? Dieser unverzichtbare Gartner-Report zeigt auf, wie GenAI die Innovationslandschaft revolutioniert und CIOs und Innovationsteams einen Wettbewerbsvorteil verschafft.
Bei ITONICS arbeiten wir bereits an der Integration von GenAI in unser Innovation Operating System (OS). Mit einem starken Fokus auf Foresight, Ideation und Portfoliomanagement ist die Innovationsmanagement-Software von ITONICS in der Lage, Unternehmen in eine Zukunft zu führen, in der KI-getriebene Innovation nicht nur ein Konzept, sondern eine gelebte Realität ist.
In diesem Gartner Report:
Bessere Innovationsergebnisse: Erfahren Sie, wie die Kombination von menschlicher und maschineller Intelligenz zu effektiveren und kreativeren Innovationsprozessen führt.
Führungsrolle bei GenAI: Lernen Sie Strategien für Innovationsführungskräfte kennen, die eine Vorreiterrolle übernehmen und generative KI in ihren Unternehmen effektiv einsetzen wollen.
Praktische Innovationsstrategien: Entdecken Sie Tools und Methoden für die Anwendung generativer KI in verschiedenen Geschäftskontexten, um greifbare Wettbewerbsvorteile zu erzielen.