Training zum Agile Innovation Manager 2018
by Prof. Dr. Carolin Durst, on Dec 21, 2017 1:58:00 PM
Wie jedes Jahr bieten wir auch 2018 das Training zum Agile Innovation Manager in Zusammenarbeit mit unseren Partnern aus der Innovation Alliance an.
Es handelt sich dabei um ein modular aufgebautes Trainingsprogramm, in dem Sie aus unterschiedlichen Kompetenzfeldern der Innovation Alliance profitieren und nach erfolgreichem Abschluss den Titel "Agile Innovation Manager" erlangen werden.
---
Modul I A – From strategy to ideas / Foresight, Szenarien, Trends
Modul I B – From strategy to ideas / Immersion, White Spots, Insights
Modul II – From ideas to opportunities / Ideation, Concepting, Innovation Culture
Modul III – From opportunities to market / Design, Implementation, Launch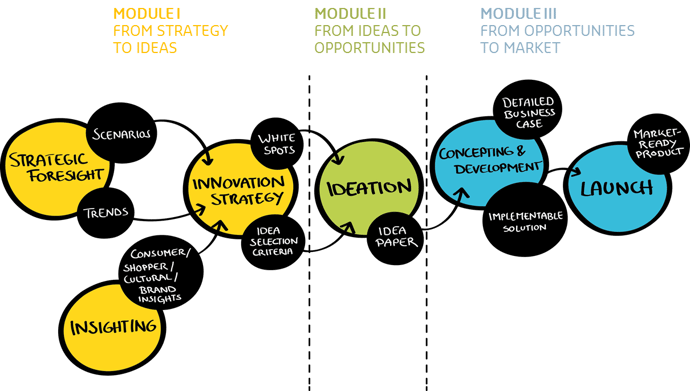 ---
Sie werden:
einen Überblick bekommen, wie Agile Innovation Management funktioniert
wissen, wie Sie strukturiert markt-relevante Produkte aus Ihren Ideen entwickeln
von erfahrenen Master Black Belts und Innovationmanagern lernen
Teil einer Expertengemeinschaft, die Ihre Lernkurve steigert
---
Ausbildungsbestandteile
1) Von der Strategie zur Idee:
Grundlagen und Methoden zur Trendanalyse (Mega, Macro, Micro)
Identifizierung von Trends, Ableitung von Geschäftsmöglichkeiten
Arbeiten mit Szenarien
2) Von der Idee zur 'Opportunity':
Entwicklung von konkreten Konzeptideen, basierend auf Trends und Szenarien
Priorisierung der Ideen zu Innovation Cases und Geschäftsmöglichkeiten, kreatives Arbeiten, Trend Sketching, Storytelling
3) Von der 'Opportunity' zum Markt:
Umsetzung von Ideen mit Design for Six Sigma + Lean Methoden
---
Zielgruppe:
Einsteiger und Experten, die sich mit Innovation beschäftigen oder die besondere Fähigkeiten erlernen möchten, um Innovation umzusetzen.
---
Voraussetzungen:
Erste Erfahrungen im Bereich Innovation, Produktentwicklung oder Markterweiterung hilfreich, aber nicht erforderlich.
---
Dauer des gesamten Trainings:
2 x 5 Tage
---
Termine:
AIM in Berlin:
MODUL I A und B: 17. – 21. September 2018
MODUL II und III: 05. – 09. November 2018
---
Preis
5.950 Euro netto* für das gesamte Training.
*Inklusive Catering. Exklusive Anreise und Übernachtung.
---
Informationen und Anmeldung
Für weitere Informationen oder zur Anmeldung steht Ihnen Carolin Durst sehr gerne zur Verfügung.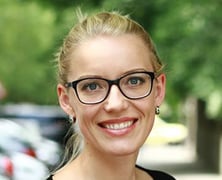 Dr. Carolin Durst
Innovation Alliance c/o ITONICS GmbH
Telefon: +49 911 600 60 020
E-Mail: carolin.durst@itonics.de